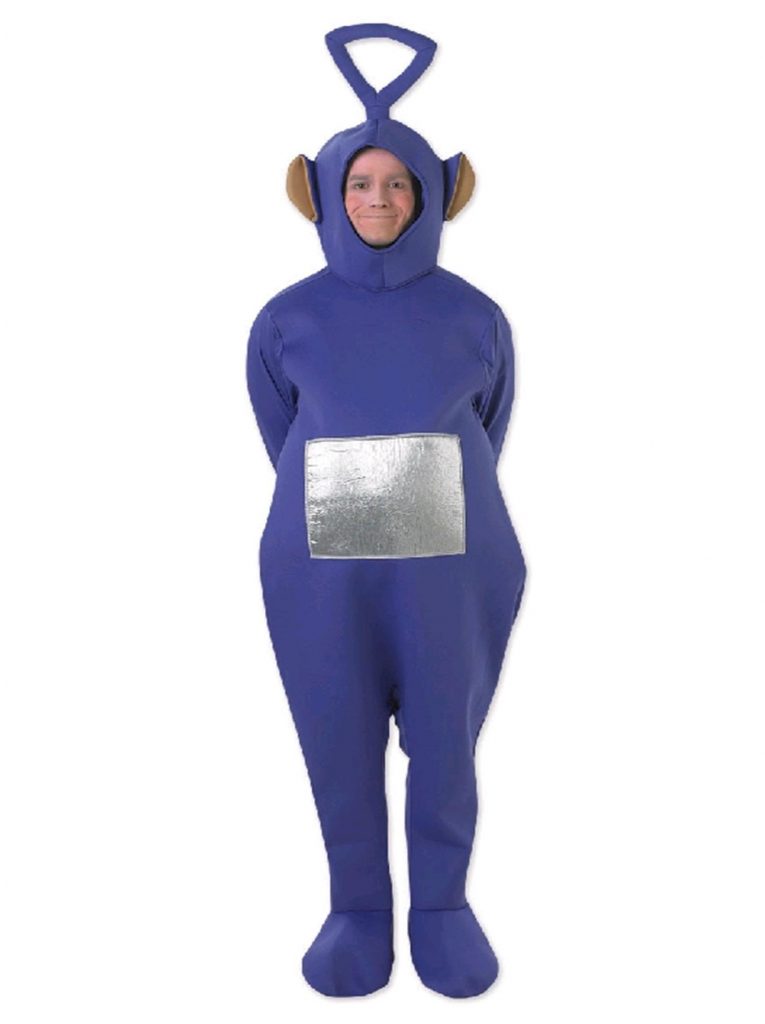 Po, Laa Laa, Dipsy and Tinky Winky Teletubbie costumes are available to purchase in store. Each costume includes a head and jumpsuit with attached mittens and shoe covers.
Size: One size fits most adults. Probably best suited to someone between 155 and 180cm tall. Costume has a pocket inside the stomach to put padding in if you like.
Price: $88 each costume.
We have done the research our prices are just as good as online and you get to try things on. Please feel free to contact us to check availability.
Suitable themes to wear our Teletubbie costumes for include Back to childhood, Television, Costumes starting with T, D, L or P  & 1990's.