Prices for loose helium filled balloons collected from our store
Standard $2.90 each
Pearl or Metallic $3.00 each
Chrome $3.30 each
Printed $3.40 each
Orbz (large gold balloons with extra ribbons shown above, also available in other colours)$16.00 each.
Loose balloons are on matching curling ribbons. Leave them loose on the ceiling or tie them in bunches as you need them.
Not all balloons are the same, our helium filled rubber or latex balloons float for 12-18 hours not 5-6 like many discount store balloons.
Orbz balloons float for at least 2 weeks.
Need your rubber balloons to last longer? For .70c extra each we can treat them with Ultra Hi-float and they will last from 2 – 5 days depending on air temperature and movement.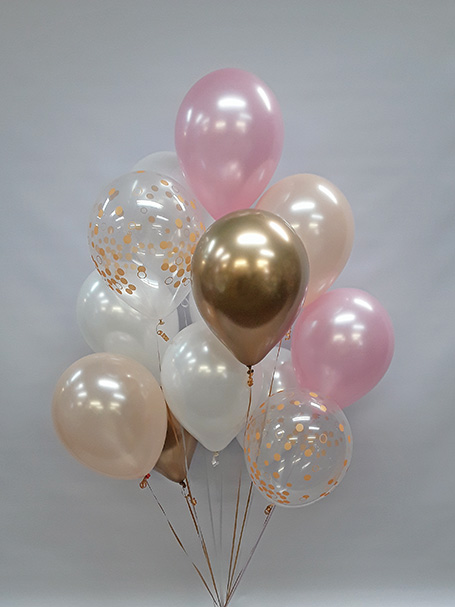 Mixed helium balloons
Learn how to make a simple balloon arch – Visit our blog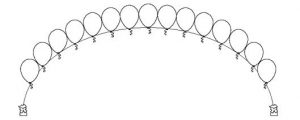 Loose Helium Balloons | Balloon Bouquets | Air Filled Gift & Table Arrangements | Colour Chart | Giant Numbers | Gender Reveal/Baby | 260Qs | Foil & Bubble Balloons | Big Balloons