Festival/Carnival Costumes – Hire Gallery
Hire Rates
Ladies $50 – $65 hire plus $50 – $60 refundable bond depending on what you choose.
Men from $30 hire plus $60 refundable bond for a frilled sleeve shirt.
$55 hire plus $60 refundable bond for a shirt, wig and pants.
$65 hire plus $60 refundable bond for the white Peter Allen style.
Generally the hire period covered by these prices is over the weekend or 2-3 days during the week.
Hire is from our store in Carlingford with or without an advance booking. Please feel free to contact us if you want to check availability on a particular costume or just visit us in store.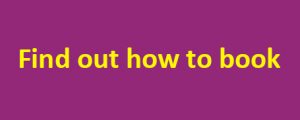 Festival/Carnival mix & match pieces – Purchase Gallery
Samba your way to Rio in one of our carnival or festival costumes. Think fruit turbans, feathered masks, dreadlocks, bright colours and frills, we stock a variety of styles and sizes with something to fit anyone. Alternatively put together you own eclectic mix of festival garb. More items available to choose from in our store. You may also like to have a look at our Masquerade masks.