Colonial or Regency Costume Hire Gallery
The Regency Period encompassed the late 1700's – early 1800's, it is the time of convict and colonial Australia, Jane Austen and Pride and Prejudice.
The following is a guide to hire rates for our adults Convict, Regency period and Colonial costumes, we also have many more items to choose from in store, therefore these prices may vary depending on exactly what you choose.
Click here to take a look through our children's colonial costumes.
Colonial Convicts
Includes top, pants, ball & chain.
Size: Assorted sizes available.
Price: $45 hire plus $50 refundable bond.
Convict Wenches/Regency Ladies
Includes a combination of dress or skirt & blouse, aprons, mob caps, bonnets & shawls.
Size: Assorted sizes available in various styles.
Price: $45 – $65 hire plus $50 – $60  refundable bond.
Town Crier
Includes tricorn hat, cloak, waistcoat, frill front shirt and breeches.
Size: Assorted sizes available waistcoat pattern may vary.
Price: $75 hire plus $70 refundable bond.
Suitable themes: Historical, Old English, Colonial.
Optional accessories: Wig at additional cost and a bell if required.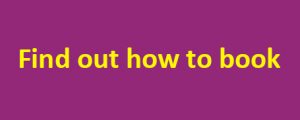 Children's Colonial Costumes
Hire or purchase costumes are available to try on in our store, availability may vary from time to time so please contact us if you are interested in a particular item.