Our range of Greek or Roman costumes includes Gods, Goddesses, Centurions, Togas, Gladiators, Soldiers & Emperors.
Greek or Roman costume hire gallery
Hire costumes are available in an assortment of sizes and styles and we have an even larger selection in store.
Price Range: $50-$85 hire plus $50-$120 refundable bond. Generally the hire period covered by these prices is over the weekend or 2-3 days during the week.
Rental costumes may be booked in store or if you know exactly what you want you can book over the phone.
We also stock a range of suitable costumes to purchase, the range of sale costumes varies and we get new stock in all the time so it is well worth a visit to our store.
Prefer to buy you ancient themed costumes? Our prices are just as good as online and you get to try things on.
Purchase Gallery
Helmets and swords shown with costumes are available separately and selection may vary depending on our suppliers.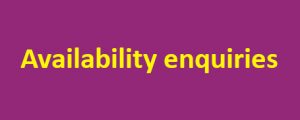 Click here if you haven't had a look at our Greek or Roman costumes to hire.