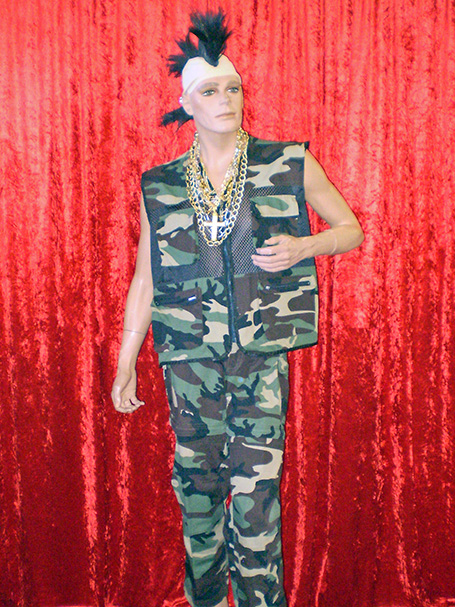 Mr T costume includes a camouflage vest, camouflage pants & multiple gold chains. BYO mohawk.
Price: $50 hire plus $50 refundable bond. Price does not include wig for this costume. Generally the hire period covered by this price is over the weekend or 2-3 days during the week.
Size: Adult male M-XL.