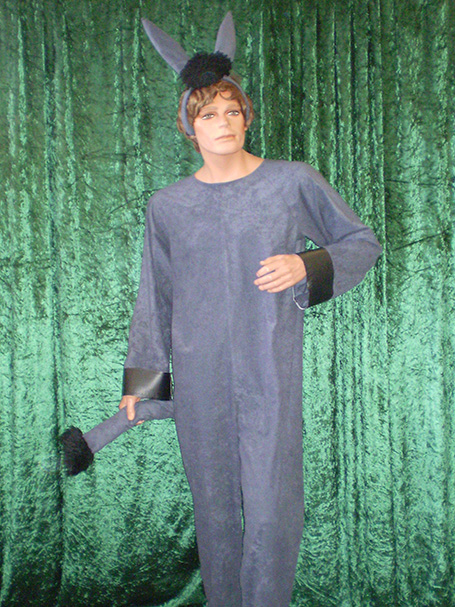 Our Donkey costume includes a headband with ears & a jumpsuit, attached vinyl hooves and tail.
Size: Medium Adult.
Price: $55 hire plus $50 refundable bond.  Over the weekend with pick up from Thursday or 2-3 days during the week.
Theme Suggestions: Western, Zoo, Animals, Shrek, Disney, Movies, Costumes starting with D.