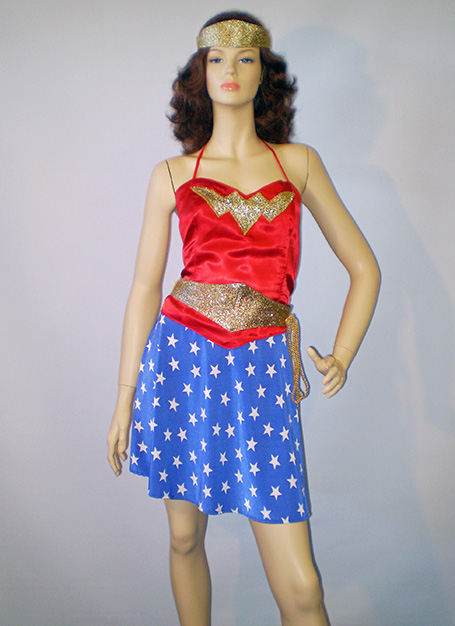 Our hire Wonder Woman costume includes a headband, bodice, belt & skirt. 
Size: Approximately 10-14 with lace up back and elastic waist skirt.
Price: $45 hire plus $50 refundable bond. Generally the hire period covered by this rate is over the weekend or 2 – 3 days during the week.
A cape and or boot covers may be added at an additional cost.
Prefer to by your Wonder Woman costume?
Official licensed costumes available to purchase in store. Wonder Woman plus size includes headband, cape, dress, belt, cuffs & boot covers. Wonder Woman classic includes dress, belt, headband & cuffs.
Please feel free to phone us to check sizing and availability. Our prices are just as good as online retailers and you get to try things on.