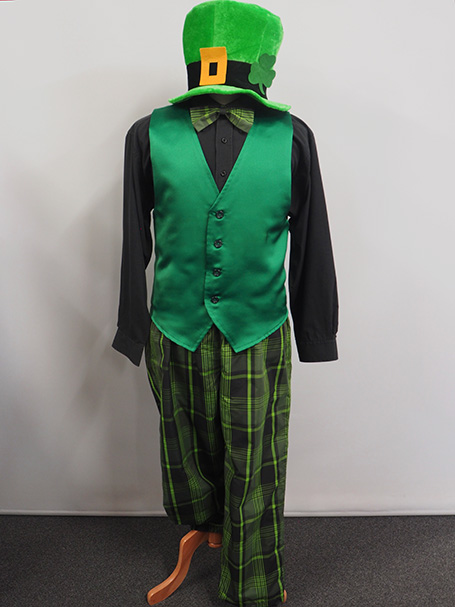 This is just one combination available if you are looking for an Irish Leprechaun costume.
Includes hat, waistcoat, bowtie, optional shirt & pants.
Sizes: Various combinations available with something to fit almost anyone.
Price: $55 hire plus $50 refundable bond. Generally the hire period covered by this price is over the weekend or 2-3 days during the week. Price may vary depending on what pieces you choose.
If you are looking for the perfect Leprechaun facial hair we have economical orange/brown beards available to purchase at $6.00.
Suitable for St Patrick's day, International, Round the World & Costumes starting with I or L.