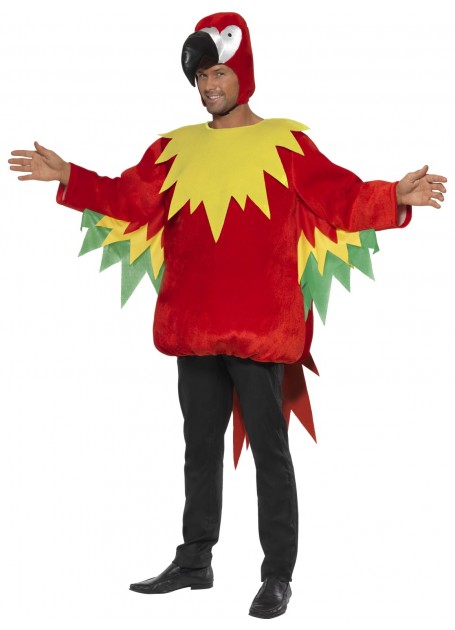 This Parrot costume includes a body with attached wings and a beaked hood style headpiece. Costume is too be worn with your own plain coloured pants or tights.
Size: Medium adult. Costume is padded so sizing is fairly versatile.
Our Parrot costume is a great idea for a pirate themed event or you could wear it as Lago from Aladdin.
Available to purchase in store, our prices compare well with on line retailers and there is the advantage of you being able to try things on.