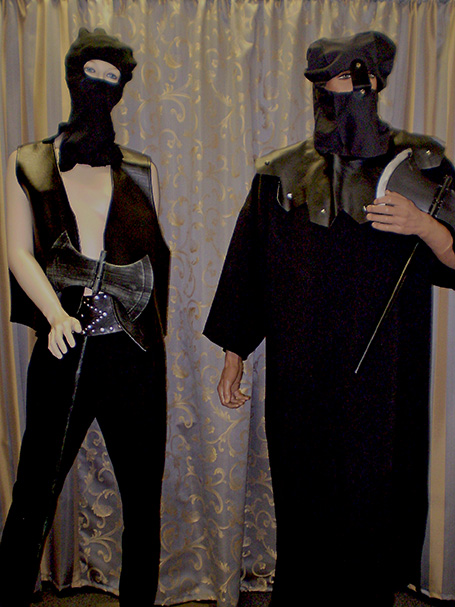 Depending on your theme or event era our executioner costumes can be mixed and matched from various pieces including robes, hoods, belts, axes, vests and pants.
Price: $40 hire plus $50 refundable bond. Generally the hire period covered by this price is over the weekend or 2-3 days during the week.
Suitable theme suggestions include Halloween, Friday 13th, Horror & Medieval.