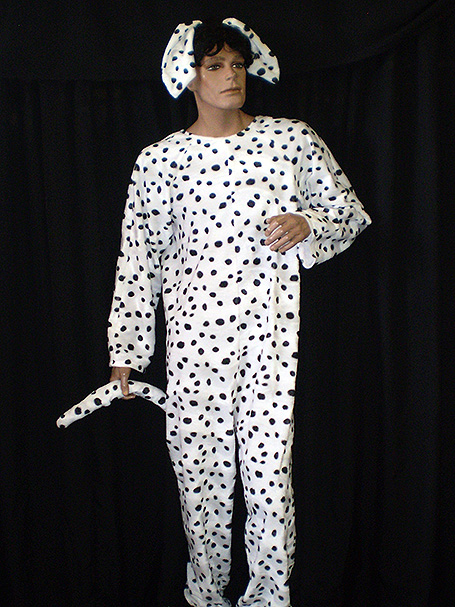 Our Dalmatian dog costume includes a lightweight fur body with an attached tail and ears on a headband.
Fits small to medium adult size.
Price: $55 hire plus $50 refundable bond.  Over the weekend with pick up from Thursday or 2-3 days during the week.
Partner with Cruella De Vil.
We also sell headband, nose and tail sets separately. These will fit adults or children.