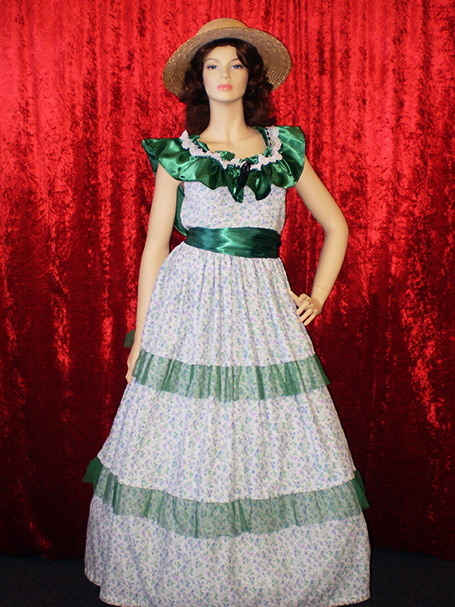 This floral dress was inspired by Scarlett O'Hara in Gone with the Wind.
Size: 10 – 12.
Includes dress, sash, hooped petticoat and hat.
Price: $55 hire plus $50 refundable bond. The time frame covered by this price is generally over the weekend or 2 – 3 days during the week.