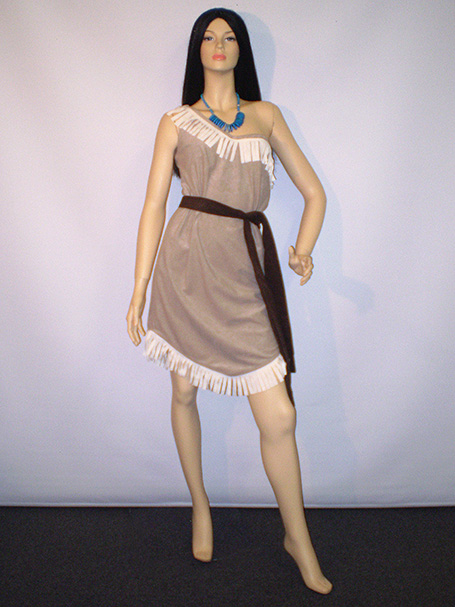 Our Pocahontas costume includes a dress, necklace & belt.
Size: Available in assorted sizes.
We also have other native Indian style dresses available to hire or purchase if you prefer not to wear a one shouldered dress. If you need a wig we have them to hire or purchase.
Price: $45 hire plus $50 refundable bond. Generally the hire period covered by this price is over the weekend or 2-3 days during the week.
Suitable for many themes including Disney, Wild West, Fairy tales, Costumes starting with P, Cowboys & Indians.