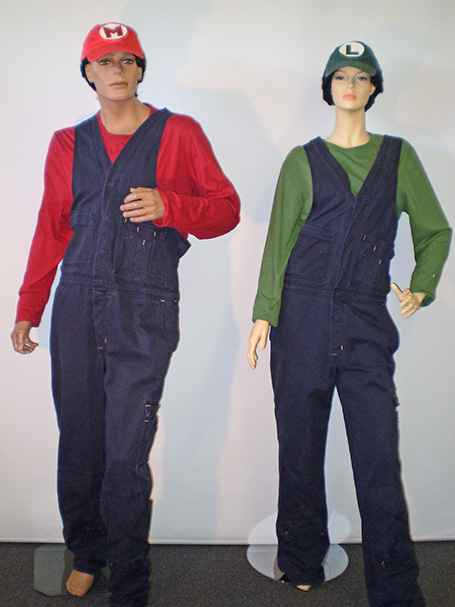 Mario & Luigi style costumes to hire
Includes overalls, shirt and hat. Moustaches available to purchase separately.
Assorted sizes available.
Price: $50 hire plus $50 refundable bond per costume. Generally the hire period covered by this price is over the weekend or 2-3 days during the week.
Suitable Themes: Video games, Nintendo costumes, 1980's, Famous pairs or duos.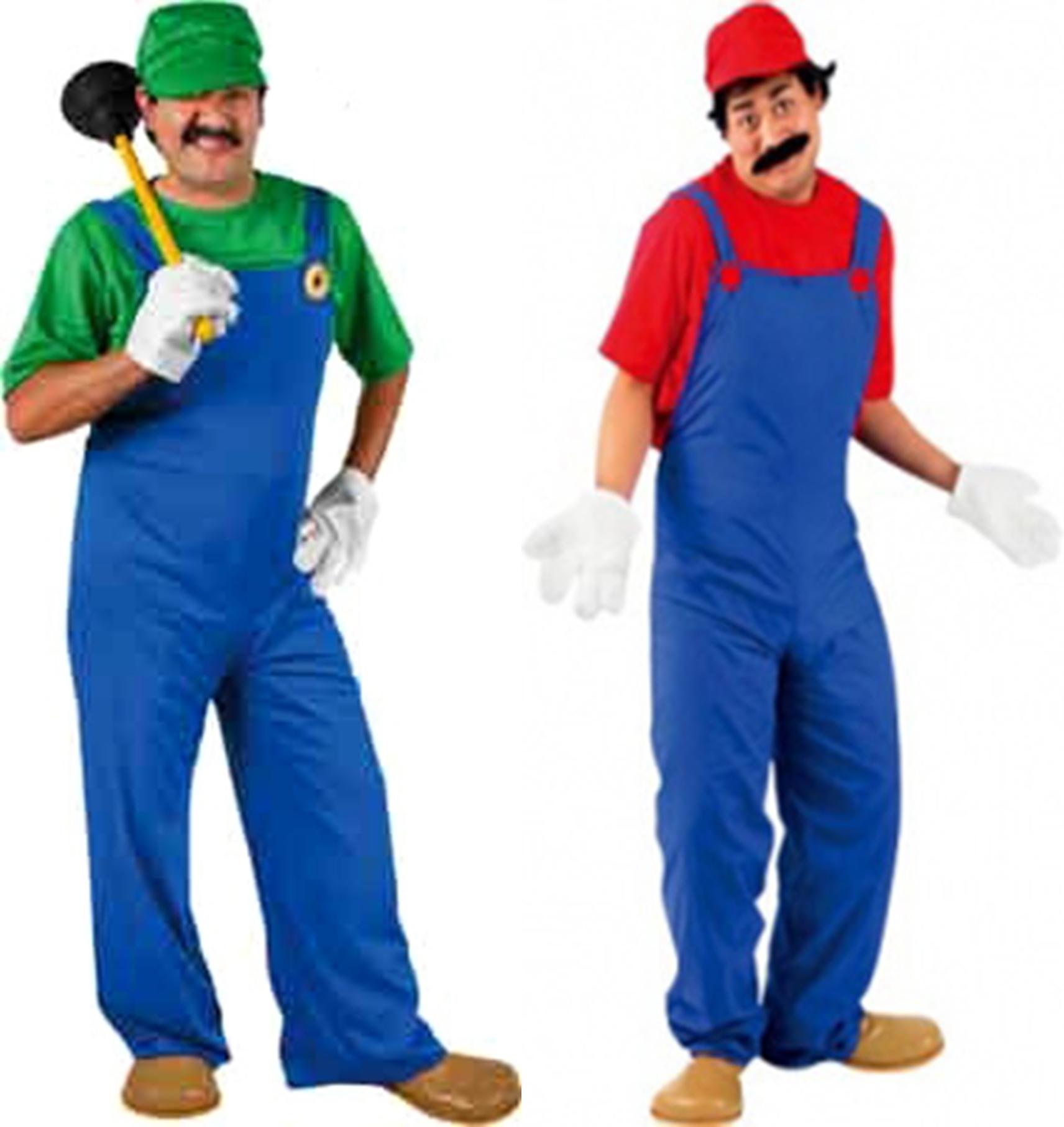 Mario & Luigi style costumes to buy
Sold separately each costume includes a lightweight jumpsuit, t shirt, cap, gloves & moustache.
Costumes are available to try on in store and our prices are just as good as on line stores.
You might also like our Princess Peach costume.