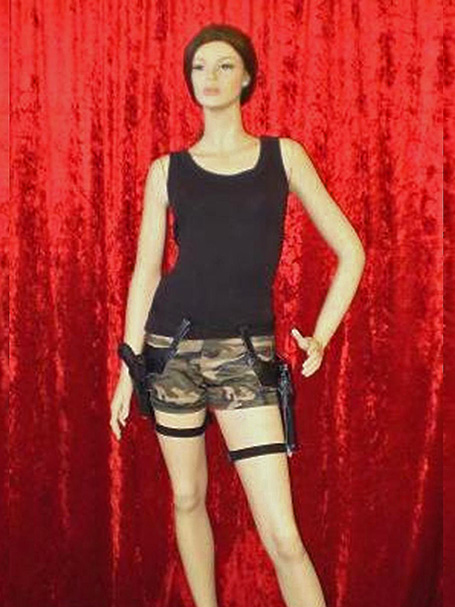 Our Lara Croft costume includes a singlet, camouflage hot pants, thigh holster gun belt and guns. Wig available to hire or purchase separately if required.
Sizes available: 8 – 10 & 12
Price: $40 hire plus $50 refundable bond. Generally the hire period covered by this price is over the weekend or 2-3 days during the week.
If you prefer you may hire or buy the gun belt separately. Price for thigh holster & guns only is $17 hire plus $50 refundable bond or $43 to purchase. The set available to hire is far superior to the set available for purchase and we do find that generally people choose the hire set. Sorry we do not sell the hire set.
Suitable for many themes including Movies, Super heroes, Video games, heroes and Villains, Costumes starting with  L.