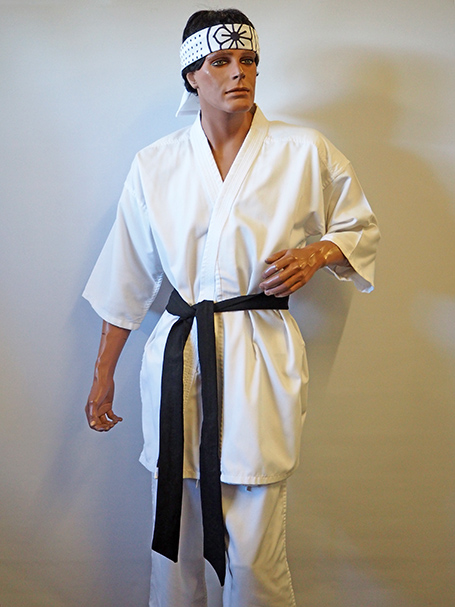 Karate Kid inspired costume includes a headband, top, pants & black belt sash.
Size: Medium adult.
Price: $50 hire plus $50 refundable bond. Generally the hire period covered by this price is over the weekend or 2-3 days during the week.
Suitable  for many themes including Sport, Movies, Costumes starting with K, 1980's and Uniforms.