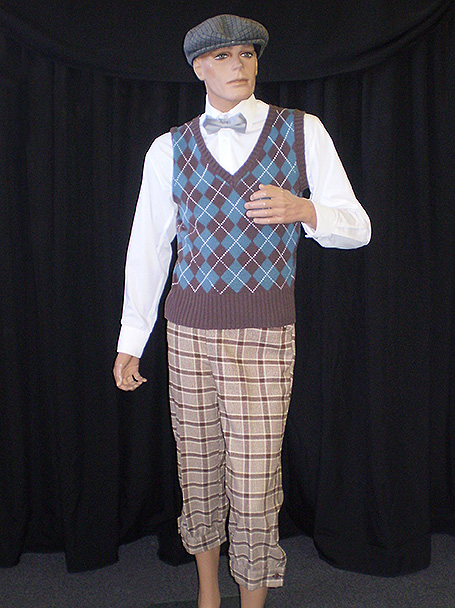 Golfer 1920's—1940's
Golf costume includes a button down cap, bowtie, knitted vest and plus fours.
Assorted sizes available in a variety of 'tasteful' patterns and colours.
Price: $45 hire plus $50 refundable bond per costume. Generally the hire period covered by this price is over the weekend or 2-3 days during the week.
Great for these themes: Sport, 1920's, 1930's, 1940's, Underbelly & Gatsby.