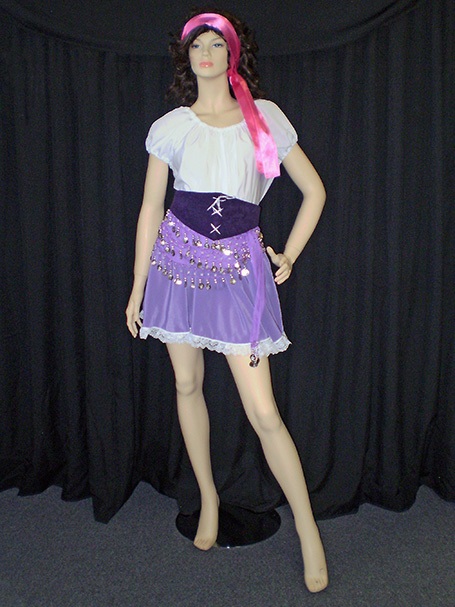 Our Esmeralda costume includes a headscarf, blouse, lace up belt, gypsy coin scarf & skirt. Wig available if required.
Available in assorted sizes and we can substitute a longer calf length skirt.
Price: $50 hire plus $50 refundable bond. Generally the hire period covered by this price is over the weekend or 2-3 days during the week.
Theme Suggestions: Disney, Fairy tales, Gypsies, Couple Costumes, Costumes starting with E.
Partner with our Hunchback costume.