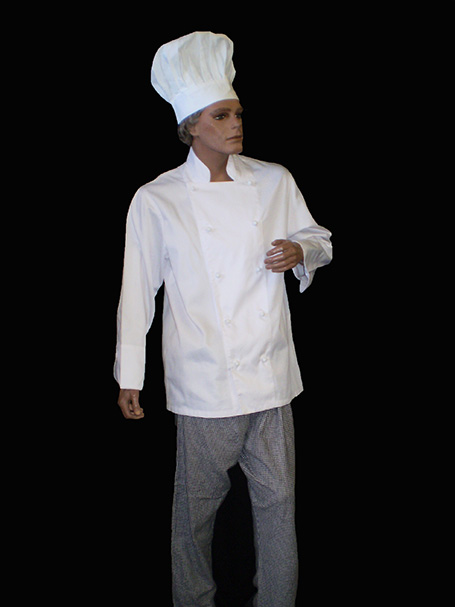 Our chef costume includes a hat, jacket & pants.
Assorted sizes available.
Price: $50 hire plus $50 refundable bond. Generally the hire period covered by this price is over the weekend or 2-3 days during the week.
Suitable themes: TV, Occupations, What do you want to be when you grow up? Costumes starting with C, French, Uniforms, Black & white.
Chef hats also available to purchase separately in store.