Cheerleader costumes to hire or buy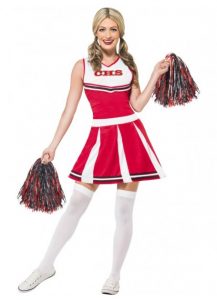 This cheerleader costume is available to buy in store.
Includes dress and pom poms.
Available in XS – XL.
Our prices compare well with online stores and you get to try the costumes on.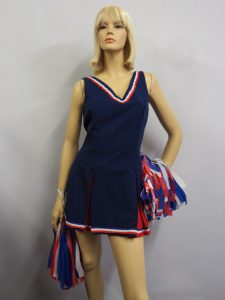 Hire this costume in store.
Includes dress and pom poms.
Sizes available 8-10 and 12-14.
Price:$45 hire plus $50 refundable bond.
What's the difference between the hire cheerleader costume and the costumes to buy? The hire costumes are made of much better, less flimsy fabric and you are very unlikely to run into someone wearing exactly the same costume at your function. The pom poms with the hire costumes are also larger. Having said that if there is a larger group of you all wanting a matching costume then the purchased costumes are the way to go.