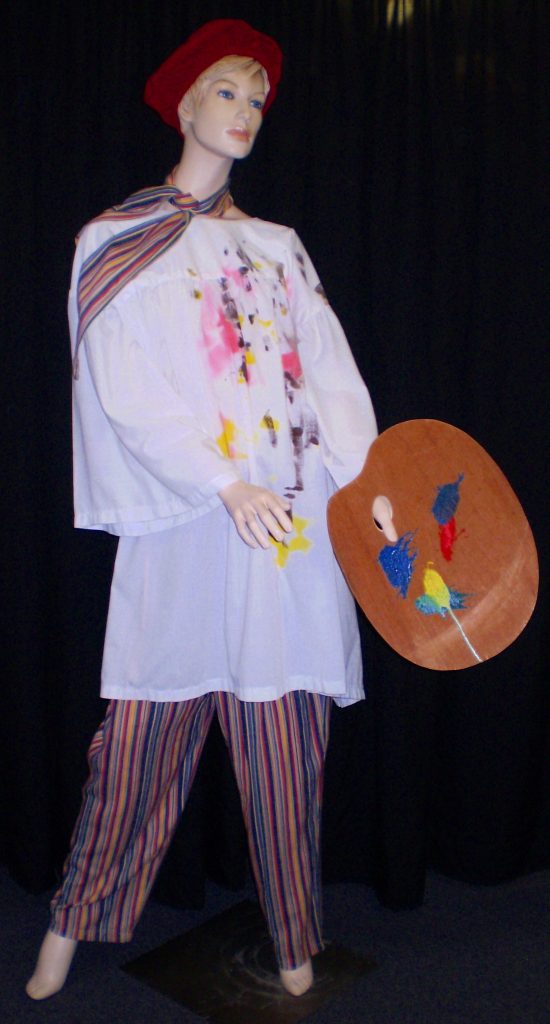 Includes beret, smock, scarf, pallet & pants
Size: loose fitting smock and elastic waist pants.
Price: $50 hire plus $50 refundable bond. Over the weekend or 2-3 days during the week.
Suitable themes:  French, Careers, International, Costumes starting with A.
This artist costume would be great for a Moulin Rouge party, remember the struggling Parisian artists in the movie?