Three of the hardest letters you could be given for am alphabet party theme. We have come up with a few things for costumes starting with X, Y, or Z. Admittedly some of them are more obscure than others but that's half the fun of this type of party theme.
Xena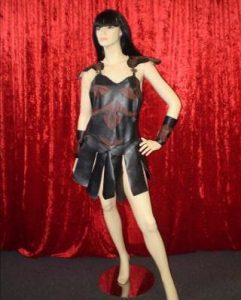 Our Warrior Princess costume would be perfect for Xena
Includes dress, sword & wristbands.
Size: adjustable lace up back fits approx 8—14.
Price: $50 hire plus $50 refundable bond.
Suitable themes:  Movies, TV, Heroes & Villians.
Optional accessories:  wig available to hire or purchase.
Yeti
Yoda – click for info.
Yoko Ono
Zebra
Zeus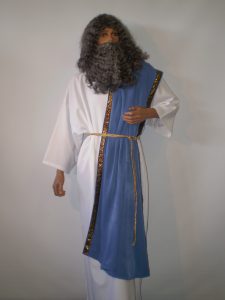 Includes wig, beard, gown, drape and gold cord.
Size: One size fits most.
Price: $70.00 hire plus $70 refundable bond.
Suitable themes:  International, Greek, Gods and Goddesses, Myths and Legends, Ancient Civilizations & Costumes starting with Z.
Zombies – click for info. With the right makeup you can be a Zombie version of anything. We sell a great range makeup, putty, blood & scars to help you get the look.
Zorro – click for info.
Zulu – click for info.