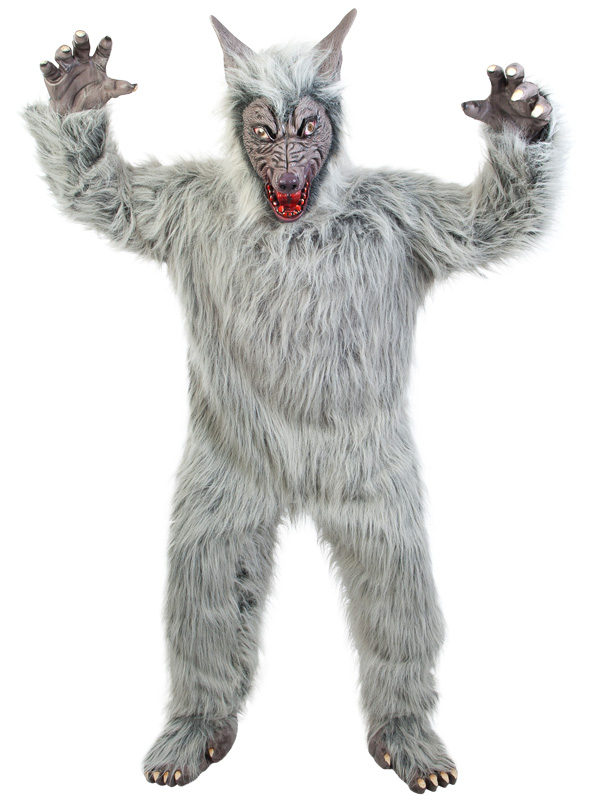 This grey Wolf costume includes a jumpsuit, mask, hands & feet.
Standard size adult costume.
Price: $55 hire plus $50 refundable bond. Over the weekend with pick up from Thursday or 2-3 days during the week.
Looking for Grandma Wolf from Red Riding hood? We also stock a dress, shawl, mob cap and mask combination.
Wolverine costumes also available.