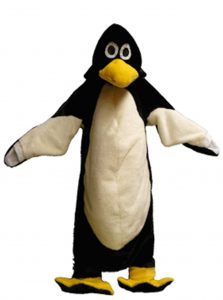 Our Penguin costume includes a deluxe full fur body and padded mascot style head.
Size: One size but best if you are over 165cm tall.
Price: $100 hire plus $200 refundable bond. Over the weekend with pick up from Thursday or 2-3 days during the week.
Suitable themes or characters: Happy feet, Zoo, Animals, Children's parties, Costumes starting with P and Winter Wonderland.