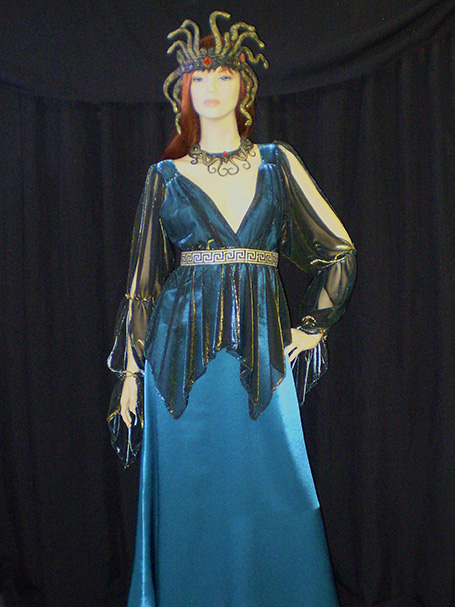 Our Medusa costume includes a dress, serpent headdress & necklace.
Size: 12 – 14 (pictured costume but we do have many other styles in a range of sizes). Take a look through our Greek or Roman costumes for other suitable dresses.
Price: $65  hire plus $60 refundable bond. Generally the hire period covered by this price is over the weekend or 2-3 days during the week.
If you prefer to buy your costumes many of our Greek or Roman costumes would work along with the serpent necklace and headdress shown below that we sell separately.