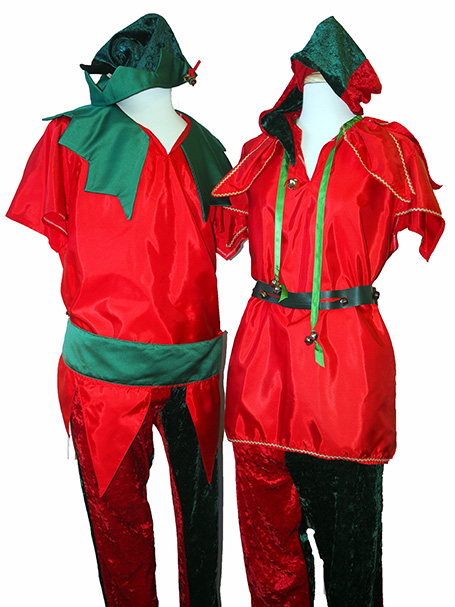 Price: $45 – $50 hire plus $50 refundable bond. Generally the hire period covered by these prices is over the weekend or 2-3 days during the week.
Elf costumes come in a variety of sizes and styles.
If you prefer to buy your costumes we also have a range of Elf costumes, hats and ears available to purchase, designs will vary from one Christmas to the next so please feel free to contact us or visit us in store to check availability.
Partner with some of our other Christmas costumes.