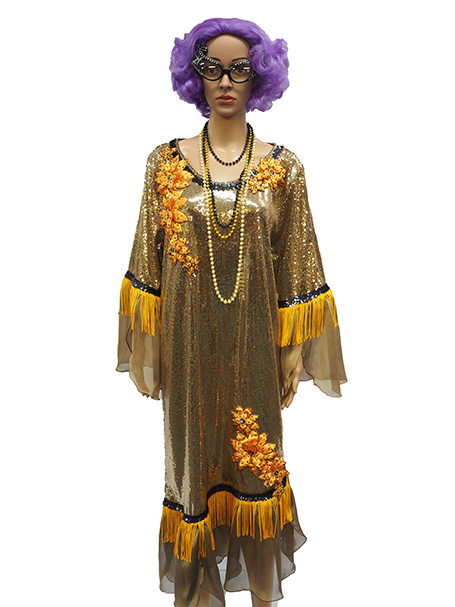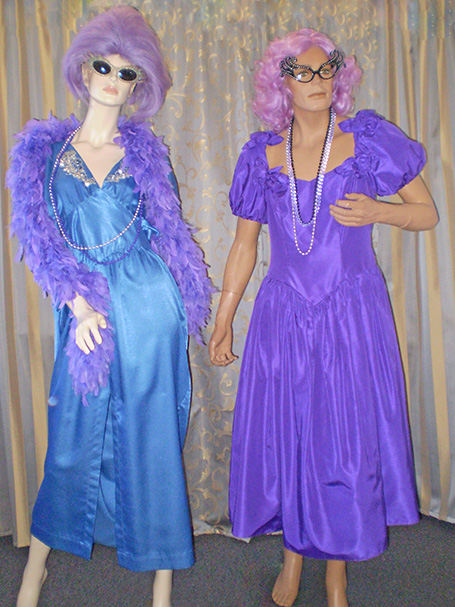 Prices: $55 – $75 hire plus $50 – $70 refundable bond. Price varies depending on what you select. Generally the hire period covered by this price is over the weekend or 2-3 days during the week.
Includes purple wig, glasses, dress & some optional bling.
Available in a selection of styles and sizes, we have other dresses in stock which may also be suitable.
Glasses and wigs are also available for sale separately.