Our Croupier uniform costumes are perfect for a Vegas party.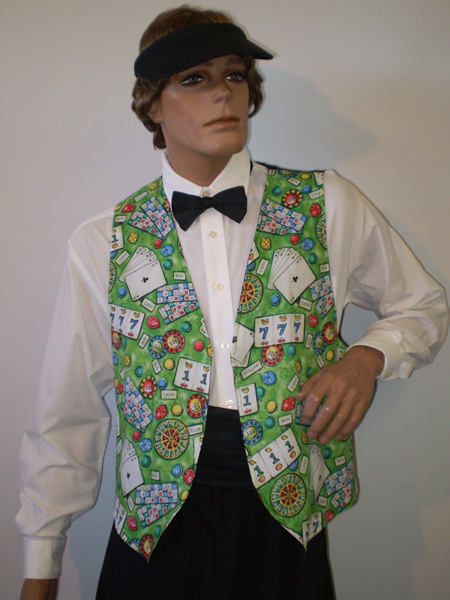 Suitable for ladies or men, our croupier vests can be worn with a skirt or pants. Ladies may like to wear it with a more fitted singlet style top underneath instead of the shirt and bowtie.
Assorted sizes available.
Price: Waistcoat and black visor $20 hire plus $50 refundable bond. Generally the hire period covered by this price is over the weekend or 2-3 days during the week.
If you prefer to buy your costumes the croupier suspenders or gambling visors are available to purchase.
Suitable Themes: Uniform dress up, Careers, Vegas, Casino, James Bond, Costumes starting with C.