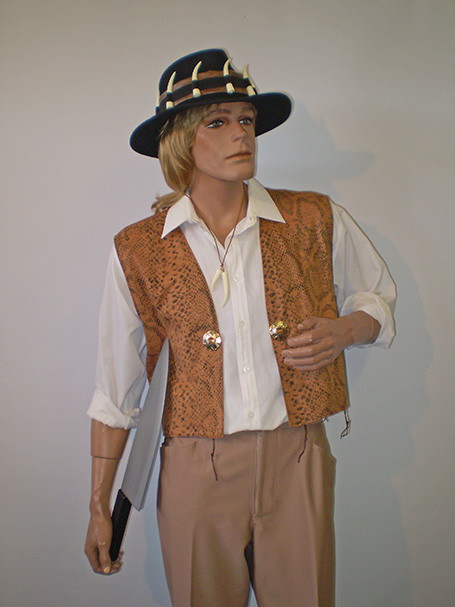 Price: $35 hire plus $50 refundable bond. Generally the hire period covered by this price is over the weekend or 2-3 days during the week.
Includes vest, hat with teeth, tooth necklace and knife.
Worn with or without a shirt depending on whether you are channeling a first or second movie version of Paul Hogan. Add your own chinos or jeans. 
Assorted sizes available.
Suitable Themes: Movies, 1980's, Australiana, Costumes starting with C.