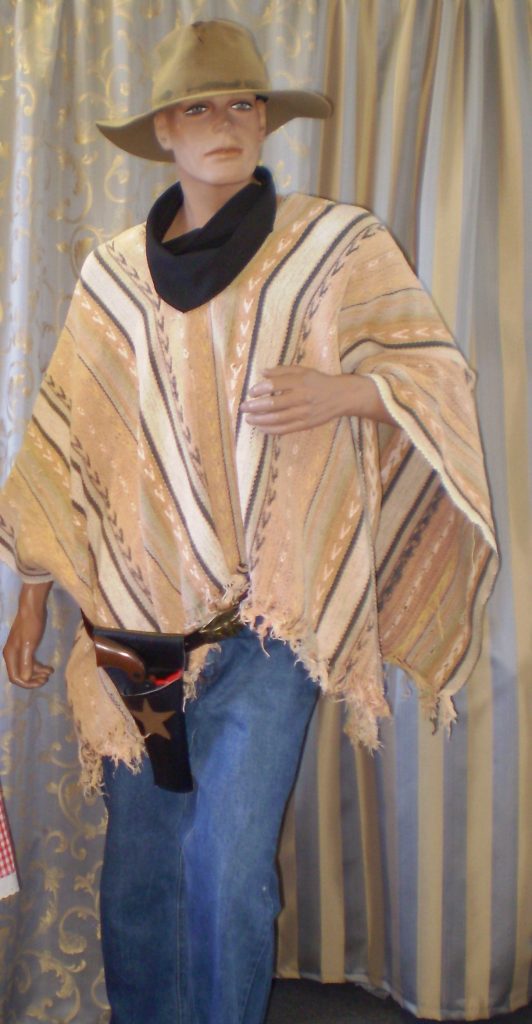 Price: Poncho & cowboy hat only $37 hire plus $50 refundable bond. Generally the hire period covered by this price is over the weekend or 2-3 days during the week.
This is just one combination that would work for Clint Eastwood, we have other western costumes which could also be suitable.
Ponchos are one size fits all.
If you prefer to purchase rather than hire we also sell other styles of ponchos and hats in store.