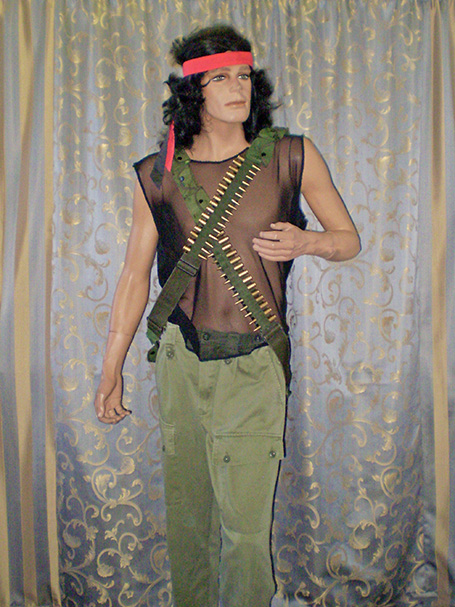 Our Rambo costume includes a headband, wig, mesh top, bullet belts, dog tag & army pants in either green or camouflage.
Various sizes available to fit most people.
Price: $65 hire plus $60 refundable bond. Generally the hire period covered by this price is over the weekend or 2-3 days during the week.
Suitable themes include Hollywood, Movies, Heroes & 1980's.