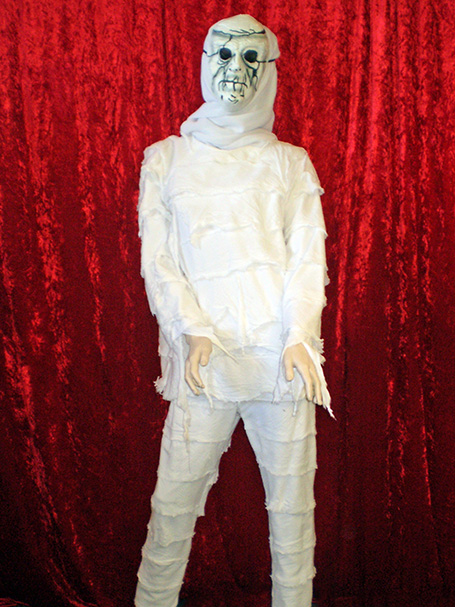 Mummy costume includes mask, layered wrapped pants and top.
Price: $50 hire plus $50 refundable bond. Generally the hire period covered by this price is over the weekend or 2-3 days during the week.
Size: Adult S-M.
Shown here with a mask but we would recommend getting creative and using face paint instead. We stock Australian made water base face paint priced at $4.50 for a tube which is plenty to do a single face.
Costumes starting with M, Halloween, Friday the 13th, Egyptian, White costumes, Horror, The Mummy, Night at the Museum, Book Week.