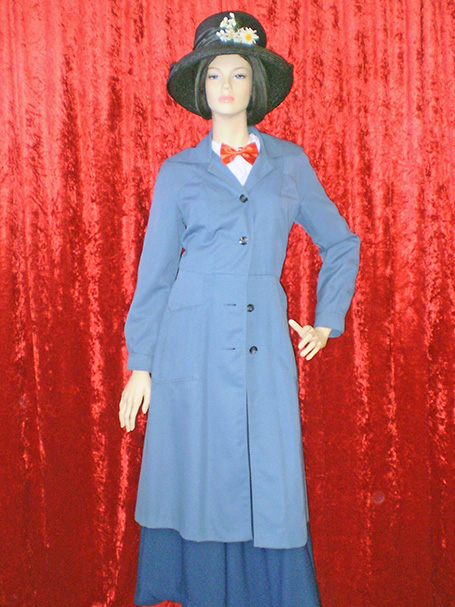 Our adult Mary Poppins costume includes a daisy trimmed hat, coat, blouse and skirt. Alternative items other than those pictured are available to select from in store.
This particular jacket fits up to a small size 12, but other styles are available with something to fit most sizes.
Price: $55 (as pictured)- $65 hire plus $50 – $60 refundable bond. Price may vary if you select different costume pieces. Generally the hire period covered by this price is over the weekend or 2-3 days during the week.