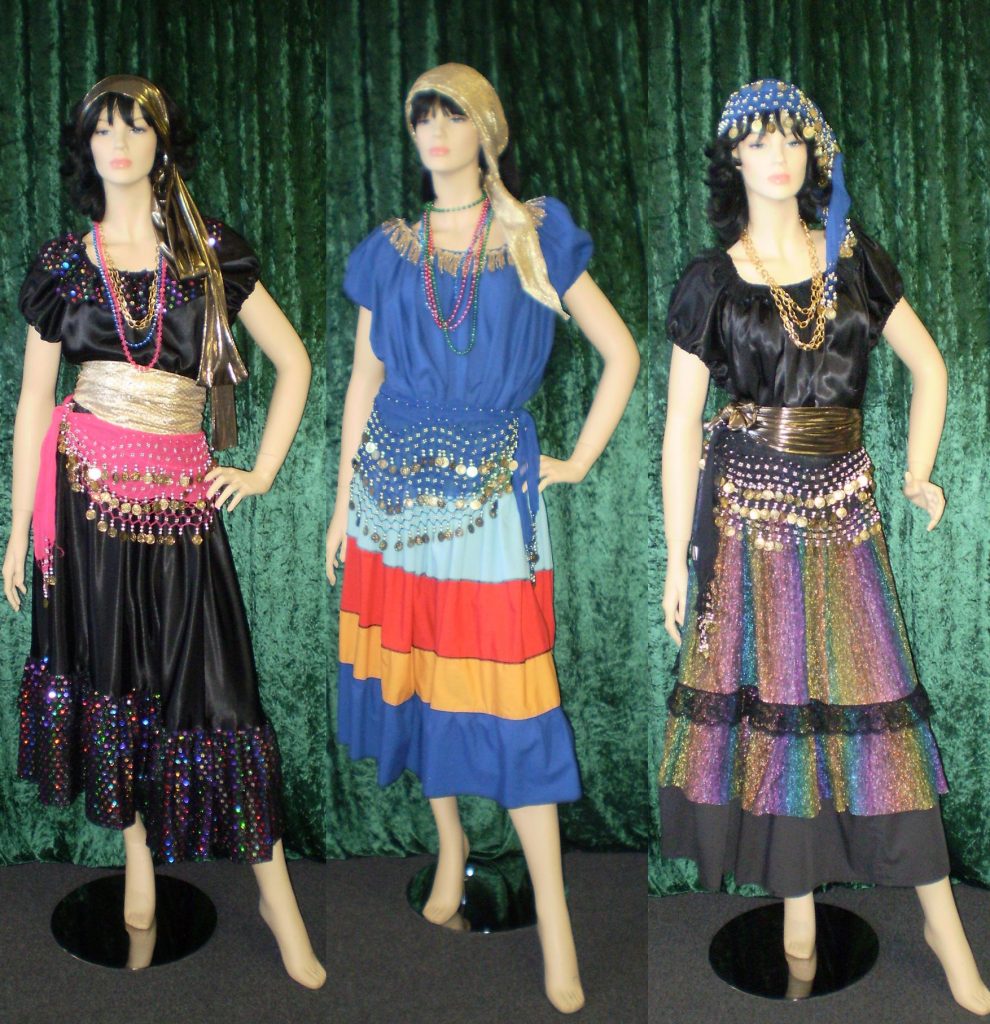 Price approximately $55 – $65 hire plus $50 – $60 refundable bond. Exact pricing will vary depending on what items you choose. Generally the hire period covered by this pricing is over the weekend or 2 – 3 days during the week.
It doesn't take a crystal ball to realise how fantastic you could look in one of these costumes. If you need a Fortune Teller, Clairvoyant or Gypsy costume we can help you out.
For hire we stock a magical selection of bits and pieces to help you achieve the perfect look including blouses, waistcoats, lace up belts, short or long skirts, scarves, belts, coin sashes and beads. We can mix and match any number of pieces and we have something available to fit all sizes.
These costumes are perfect for any number of themes including Circus Fortune Teller | Tarot card reading | Around the World | International | Magic | Costumes starting with G | Costumes starting with F | Costumes starting with C | Costumes starting with T |