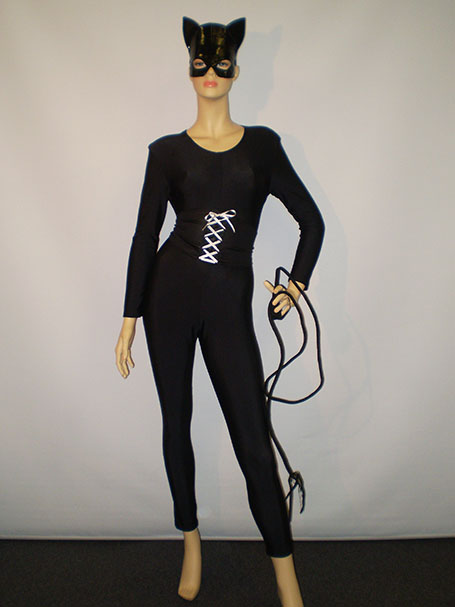 Our hire Catwoman costume includes a mask, bodysuit, belt & whip.
Size: Stretch Lycra catsuits available to fit various sizes.
Price: $40 hire plus $50 refundable bond. Add a cape for an extra $10. Generally the hire period covered by these prices is over the weekend or 2-3 days during the week.
Suitable themes:  Heroes & Villains, Cartoons, Comics, Movies, TV, Costumes starting with C.
Catwoman ears, tails, ear & tail sets, masks and whips are also available to purchase separately.