Our Angel costumes are available to hire in store in various sizes and styles.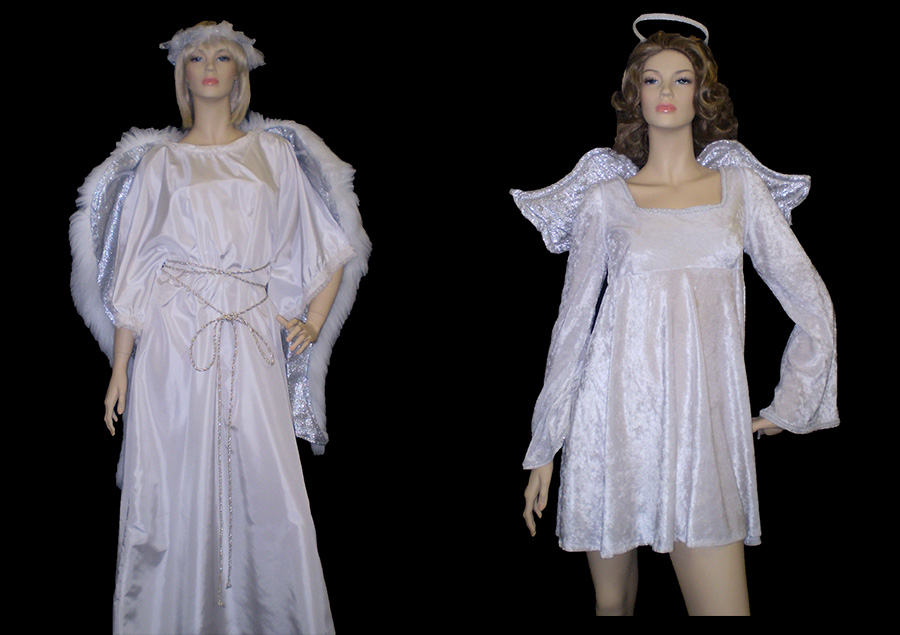 Hire costume sizes: Long loose style fits up to plus sizes. Short stretch style fits S-M.
Price: $50 hire plus $50 refundable bond. Over the weekend or 2-3 days during the week.
We also stock a selection of wings and halos available for purchase in store.
Add a black or white tutu to our Angel costume accessories and you have a great costume for a Christmas, Halloween, Good & evil or a black & white themed event.