DIY Helium Balloon Kits | Loose Helium Balloons | Balloon Bouquets | Air Filled Gift & Table Arrangements | Colour Chart | Giant Numbers | Gender Reveal/Baby | 260Qs | Foil & Bubble Balloons | Big Balloons
Big balloons to make a big impact at your event. These balloons are sometimes listed as 3 foot balloons, 36″ balloons or 90cm balloons depending on who is selling them.
Prices
Plain deflated balloon $10, printed deflated $14
Plain balloon helium filled to 65cm $30
Printed gender reveal helium & confetti filled with decorations & weight $52
How much helium does it take to fill big balloons?
A lot. Blowing up one giant balloon to 75 cm uses the approximately the same amount of helium as it takes to fill 19 'ordinary' size balloons. If you were to hire one of our 100 balloon tanks it would fill about 5.3 balloons to 75cm.
Why do we recommend blowing up the balloons to 65cm?
65cm is still a huge balloon. Although these large balloons are often sold as 90cm balloons very rarely do you see them fully inflated. Filling them to 65cm means they maintain their definite round shape, they are far less likely to pop and you can fit them into a car. They can be inflated further with the addition of some air if desired.
Can you fill these 90cm jumbo balloons with air?
Yes, you can blow these balloons up yourself. They wont float but they can be tied somewhere depending on your venue.
We use Qualatex brand balloons because we believe they are the best latex balloons available which is especially important when you are inflating a giant balloon. Once you start inflating them and get a better idea of just how big they are you will be glad you went with good balloons (we all know that popping a small balloon unexpectedly can make you jump, just imagine one of these popping)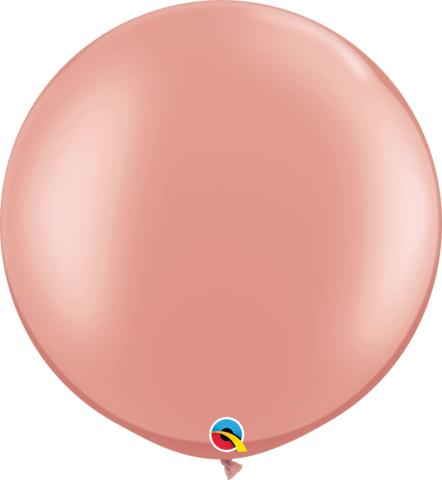 DIY Helium Balloon Kits | Loose Helium Balloons | Balloon Bouquets | Air Filled Gift & Table Arrangements | Colour Chart | Giant Numbers | Gender Reveal/Baby | 260Qs | Foil & Bubble Balloons | Big Balloons